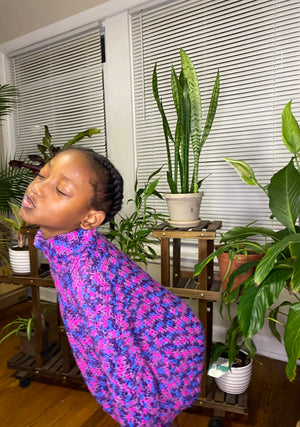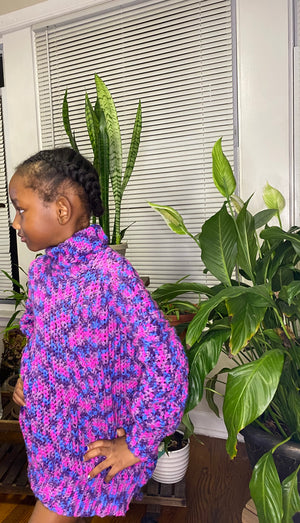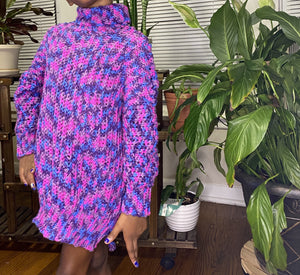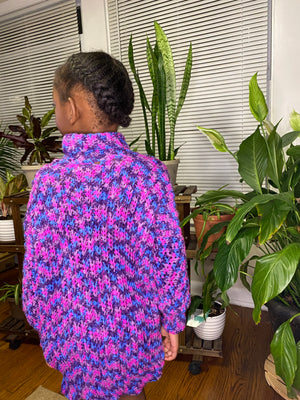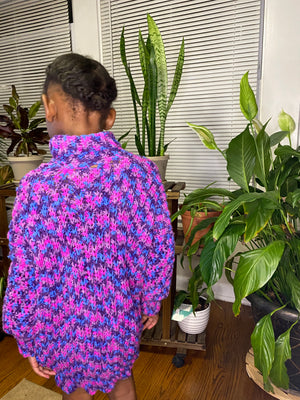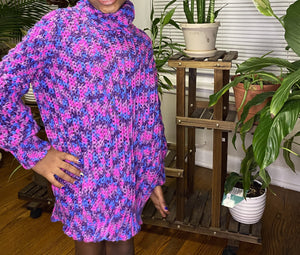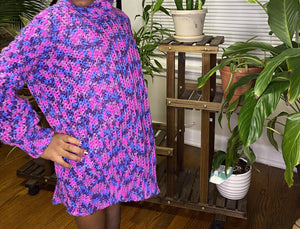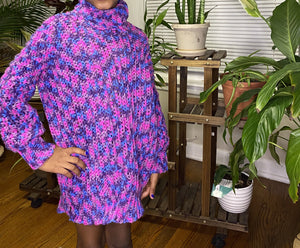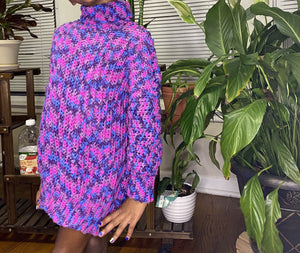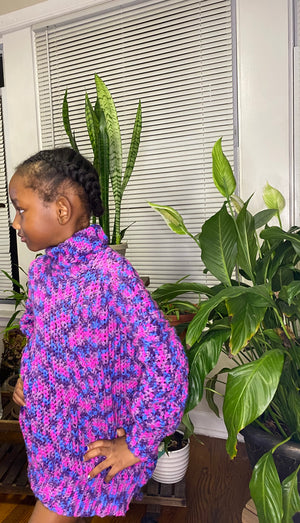 Toddler Turtle-Neck Sweater
The model is 5 years old. 
The dress is 24 inches long (neck to knees)
Her hips are 25inches
From the tip of her shoulder to tip of finger is 21 inches long (she has long arms)
If you have the measurements listed for your toddler, feel free to add them in the additional comments box at checkout or I will go based off the average chart. I know toddlers come in all different shapes and sizes and we want each sweater to be custom for them. 
Also, if there is a color you may want that you don't see, don't hesitate to e-mail or DM me and I can confirm whether or not I am able to get that color for you.